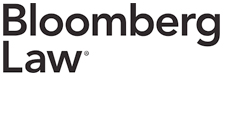 Ryan Hancock Successfully Represents Plaintiffs in Amazon Courier Violation of Federal Wage Law
Of Counsel, Ryan Hancock, represented the plaintiffs in a class action lawsuit where a federal court ruled that defendant, TL Transportation LLC, a company that delivers products for Amazon, broke federal and state law when paying drivers a $160 flat daily rate no matter how many hours they worked.

Read more about federal wage lawsuit.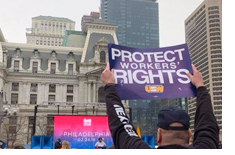 Janus v. AFSCME: Then, Now, and the Future of Public Sector Labor Law
In the aftermath of the June 27 United States Supreme Court decision in Janus v. AFSCME, public sector labor unions are facing a significant transition. Labor union leaders and counsel have been reviewing the decision and constructing a path forward. Willig, Williams & Davidson labor attorney Lauren Hoye looks back at where public sector labor unions were before Janus, how Janus changes the landscape for public sector labor unions, and what we have seen in the weeks since Janus was decided - which may be different from what many anticipated.

Read full article on Janus v. AFSCME...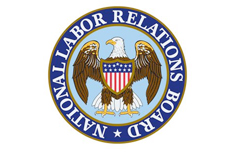 U.S. Supreme Court Upholds Use of Class Action Waivers in Employee Arbitration Agreements
The United States Supreme Court issued a sweeping decision in Epic Systems Corp. v. Lewis, in three consolidated cases including one arising under the National Labor Relations Act, that will make it difficult, if not impossible, for employees to gain access to a court of law to assert their rights under a myriad of local, state, and federal laws.

Read more about Employee Arbitration Agreements...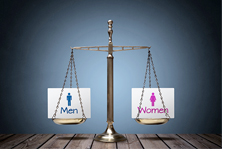 'What Did You Make at Your Last Job?'- Ninth Circuit Holds Prior Salary is No Justification for Current Pay Gap
The United States Court of Appeals for the Ninth Circuit recently addressed the gender pay gap in considering whether an employer may justify a difference in salary paid to men and women based on an employee's salary history.

Read more about Gender Pay Gap...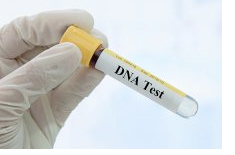 Unmarried Men: Request Genetic Testing Before Acknowledging Paternity
On November 20, 2017, in a case that significantly affects paternity rights, Pennsylvania Superior Court reversed an order issued in a Philadelphia paternity action. The Philadelphia Court of Common Pleas issued an order after the trial court received results from a court ordered genetic test.

Read more about Paternity Genetic Testing...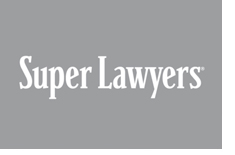 14 Willig, Williams & Davidson Attorneys Named 2018 PA Super Lawyers and Rising Stars
This is the 15th consecutive year that firm partners Deborah R. Willig, Alaine S. Williams and Stuart W. Davidson have been recognized as Pennsylvania Super Lawyers. Additional firm attorneys making return appearances on the Super Lawyers list include Nancy B. G. Lassen, Deborah Lerner, Ralph J. Teti, Irwin W. Aronson, Richard G. Poulson, Bruce M. Ludwig, Michael G. Dryden, Amy L. Rosenberger, Ryan A. Hancock and John R. Bielski. Lauren Hoye has been named a PA Rising Star for the fifth year in a row.

Read more about PA Super Lawyers and Rising Stars...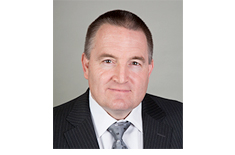 Michael Dryden Discusses PA Firefighter Workers' Compensation Cancer Cases
In a series of videos, Workers' Compensation Department Chair Michael G. Dryden, discusses Workers' Compensation Act 46, Section 108 (r) which recognizes cancer as an occupational disease in firefighters that were exposed to an International Agency for Research on Cancer (IARC) Group 1 carcinogen.

Watch Introduction
Watch Part 1
Watch Part 2
Watch Part 3
Watch Part 4
Watch Part 5


Workers' Compensation Q&A - Did You Know?
Our firm often answers questions about workers' compensation. Here are some of the most frequently asked:

What is Pennsylvania workers' compensation?

What is a compensable workers' compensation injury in PA?

What diseases are covered by the Pennsylvania Workers' Compensation Act?