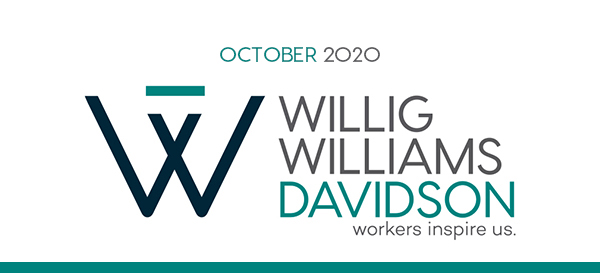 VOTE.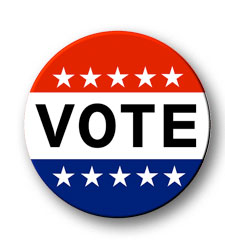 Friends, we are approaching one of the most important elections of our lifetime. It is imperative that you vote, and, if you are voting by mail or absentee ballot, that you follow the required steps precisely. To help ensure that your voice is heard, we gathered the information you need to know to protect your right to vote. Visit our web page to find answers to these important questions:

Are You Qualified to Vote?
Are You Registered to Vote?
How Do You Register to Vote?
How Do You Cast Your Vote?


• In-person voting




• Voting via absentee or mail-in ballot




• Requesting an absentee or mail-in ballot




• Checking the status of your request for an absentee or mail-in ballot




• Returning your absentee or mail-in ballot


May You Vote Early in Pennsylvania?
May You Vote In Person If You Requested an Absentee or Mail-In Ballot?

If you have questions about voting in Pennsylvania, contact your county board of elections or our attorney John R. Bielski at jbielski@wwdlaw.com.
Unions Score Post-Janus Victory as Appeals Courts Dismiss Fee Reimbursement Petitions
The U.S. Court of Appeals for the Third Circuit joined four other circuits in upholding the dismissal of claims from former public employee fair share fee payers, seeking reimbursement of fees paid to their unions prior to the U.S. Supreme Court's 2018 ruling in Janus v. AFSCME.
Amazon Delivery Drivers Garner Win in Ninth Circuit
A recent ruling from the U.S. Court of Appeals for the Ninth Circuit upholds the right of Amazon delivery drivers to bring employment claims in court, rejecting Amazon's argument that such claims must be decided through private arbitration.
Supreme Court Issues Employee Benefits Decisions in 2019-2020 Term
The U.S. Supreme Court issued four important decisions affecting employee benefits in the term it recently completed. Read more for a brief summary of these cases and our preliminary views on their longer-term implications.
15 Attorneys Named Among 2021 'Best Lawyers in America,' Nancy B.G. Lassen Named 'Lawyer of the Year' in Philadelphia Labor Law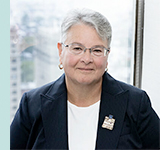 Willig, Williams & Davidson is proud to announce that 15 of its attorneys have been selected by their peers for inclusion in the 2021 edition of The Best Lawyers in America®, one of the legal profession's oldest and most respected peer-review publications. The selected attorneys were drawn from the firm's Philadelphia and Harrisburg offices and were recognized for their work in the practice areas of employment law – individuals, labor law – union, labor and employment litigation, and employee benefits (ERISA) law.

In addition, partner Nancy B. G. Lassen was named 2021 Lawyer of the Year in Philadelphia for labor law on behalf of unions. This honor is awarded to the individual lawyer with the highest overall voter feedback from their peers in their specific practice area and geographic region. Only one lawyer is selected as Lawyer of the Year for each practice area and location, making it a singular honor.

The 2021 Best Lawyers include Deborah R. Willig, Alaine S. Williams, Stuart W. Davidson, Nancy B. G. Lassen, Ralph J. Teti, Deborah M. Lerner, Linda M. Martin, Irwin W. Aronson, James S. Beall, Susan Bahme Blumenfeld, Laurence M. Goodman, Ryan A. Hancock, Bruce M. Ludwig, Amy L. Rosenberger, and Richard G. Poulson. Many have been named among Best Lawyers for 10 years or more.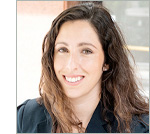 Willig, Williams & Davidson Attorney Presents at AFL-CIO LCC Webinar
Attorney Jessica C. Caggiano recently presented as part of a webinar organized by the AFL-CIO Lawyers Coordinating Committee. The session focused on bargaining issues during COVID-19.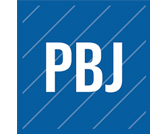 Philadelphia Business Journal Ranks Willig, Williams & Davidson Among Top 10 Largest Women-Owned Businesses in Philadelphia
The Philadelphia Business Journal has ranked Willig, Williams & Davidson among the top 10 largest women-owned businesses in Philadelphia. Our firm is committed to diversity and inclusion; we are proud that half of our firm leaders represent racial, gender, ethnic and LGBT diversity.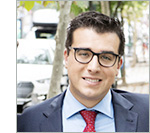 Willig, Williams & Davidson Attorney Speaks at Villanova University
Labor attorney William J. Campbell IV recently participated on a panel of new lawyers speaking to law students at Villanova University. Panelists discussed the realities of practicing law after law school.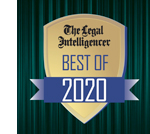 The Legal Intelligencer Readers Vote Willig, Williams & Davidson Among Top Area Family Law Firms
Willig, Williams & Davidson has been voted among the best Philadelphia-area family law firms by the audience of The Legal Intelligencer in the ALM publication's "Best of 2020" survey. The firm's Domestic Relations and Family Law Group provides advice and consultation, document preparation, and representation in and out of court on cases involving a full range of family law matters.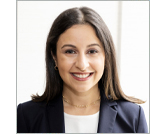 Willig, Williams & Davidson Attorney Presents at CLE Sponsored by American Arbitration Association
Attorney Alidz Oshagan will present at an online CLE event sponsored by the American Arbitration Association entitled "Labor Arbitration Advocacy – Case Preparation."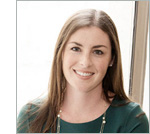 Partner Lauren Hoye Participates in TLI's 2020 Women in Law Roundtable
Partner Lauren M. Hoye recently participated in The Legal Intelligencer's 2020 Women in Law Roundtable. An annual event, this year's roundtable to discuss issues facing women lawyers was held virtually, due to the coronavirus pandemic.