PA Supreme Court Rules Impairment Rating Evaluations Unconstitutional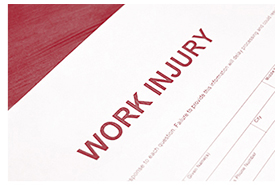 Injured workers obtained a significant win before the Pennsylvania Supreme Court this week when the court ruled that a section of the PA Workers' Compensation Act was unconstitutional.
The section had allowed employers and insurance companies to stop wage loss benefits to the most injured workers who were still on workers' compensation 500 weeks after undergoing an Impairment Rating Evaluation (IRE). The law made it nearly impossible for even grievously injured workers to remain on total disability benefits indefinitely.
Impairment rating evaluations were conducted by physicians who were asked to "rate" injuries using the American Medical Association Guide to Whole Body Impairments. If the injury was rated at less than 50%, the injured worker was limited to receiving no more than 500 weeks of disability benefits. Many injured workers had their benefits stopped because their injuries were rated at less than 50%. Many more were compelled to settle their case because of the fear that their benefits would be stopped.
If you underwent an IRE, the certified Workers' Compensation attorneys at Willig, Williams & Davidson are available to evaluate how this court decision affects your entitlement to workers' compensation benefits. For a free consultation about your workers' compensation, call 1-866-413-2667.
To read the full PA Supreme Court decision, click here.