As The Supreme Court Weighs In On Discrimination Based on LGBTQ Status
On June 15, the United States Supreme Court held that an employer who fires an individual merely for being LGBTQ violates federal law, specifically Title VII of the Civil Rights Act of 1964. The majority opinion in Bostock v. Clayton County was authored by Justice Gorsuch and joined by five (5) additional Justices.
Pennsylvania Passes COVID-19 Benefits for Police Officers, Firefighters and Correctional Officers
Act 17 of 2020, signed into law on April 29, 2020, guarantees that police officers, firefighters and other public safety workers who contract or are exposed to COVID-19 and are unable to work will continue to receive their full salary and benefits without being forced to prove that the infection was a direct result of their work.
Philadelphia City Council Passes Novel Anti-Retaliation Protections Amid COVID-19
On June 25, Philadelphia City Council unanimously passed its "Essential Workers Protection Act," which will guarantee protection for workers who voice concerns about workplace conditions that violate COVID-19 Commonwealth of Pennsylvania or City of Philadelphia public health orders.
Covid-19 and Workers' Compensation Benefits
COVID-19 will be a compensable condition for many employees in Pennsylvania. The Pennsylvania Worker's Compensation Act covers injuries and illnesses that occur "within the course and scope of employment" for all Pennsylvania workers. Those who encounter the virus due to their employment have an absolute right to claim medical and wage loss benefits through the Workers' Compensation law.
NLRB Forges Ahead with New Election Rules Despite Court Order
On May 30, in response to a lawsuit filed by the AFL-CIO, a federal district court in Washington, D.C. threw out several provisions of the National Labor Relations Board's new election rules, which were announced in December of 2019 and were scheduled to go into effect on May 31. Labor organizations seeking an NLRB-conducted election should be aware that the procedures have changed.
Pennsylvania Unemployment Insurance for Employees Working Short-Time
In the wake of legislation adopted to provide economic security to individuals impacted by COVID-19, many union workers have seen their work eliminated or diminished. For workers who are laid off or furloughed, Unemployment Insurance is a benefit to which they may be entitled if other State Unemployment Insurance eligibility requirements are met.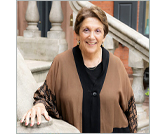 Deborah R. Willig Named Among Top 10 2020 Pennsylvania Super Lawyers
Deborah R. Willig has been named among this year's Top 10 Pennsylvania Super Lawyers. She is the only female attorney to make the Top 10 in 2020. Only one other woman has been named among the Top 10 since Super Lawyers started 16 years ago.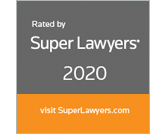 16 Willig, Williams & Davidson Attorneys Named 2020 PA Super Lawyers and Rising Stars
Willig, Williams & Davidson is pleased to announce that 16 of its attorneys have been named 2020 Pennsylvania Super Lawyers and Rising Stars. Only the top 5 percent of Pennsylvania's 50,000 lawyers and the top 2.5 percent of up-and-coming Pennsylvania lawyers are named to the Super Lawyers and Rising Stars lists.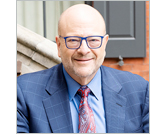 Willig, Williams & Davidson Founding Partner to Serve as Co-Chair of LAANE Advisory Committee
Partner Stuart W. Davidson will serve as a co-chair of the Los Angeles Alliance for a New Economy (LAANE) Advisory Board. Combining dynamic research, innovative public policy, and strategic organizing of broad alliances, LAANE is a nationally recognized advocacy organization dedicated to building a new economy for all.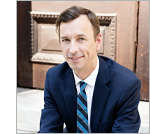 Willig, Williams & Davidson Attorney Quoted on Wage Theft Case
After approximately two years, a wage and hour lawsuit filed by a Willig, Williams & Davidson lawyer has come to a verdict. Ryan Allen Hancock was recently quoted in an article that discusses the Philadelphia Wage Theft Case that rewarded victims up to $48,000 each.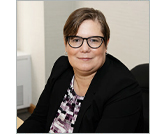 Willig, Williams & Davidson Attorney Jessica Brown to Present at Pennsylvania Bar Institute's 'A Day on Employment Law 2020'
On September 24, Attorney Jessica Brown will co-present "Social Media and other Hot Topics for Public Sector Employees and Employers" a CLE for Pennsylvania Bar Institute on unique issues that social media presents for public sector employers, employees, and the unions representing them.