Willig, Williams & Davidson Receives Philadelphia Bar Foundation 2018 Pro Bono Award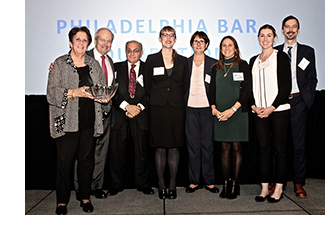 We are thrilled to announce that Willig, Williams & Davidson has received the Philadelphia Bar Foundation's 2018 Pro Bono Award in recognition of our dedication to providing pro bono legal services to those in need.

"We are incredibly proud of this recognition, and thank the Philadelphia Bar Foundation for selecting our firm to receive this prestigious honor," said Deborah R. Willig, the firm's managing partner. "Lawyers have the ability, the opportunity, and the talent to effect lasting civic change through our justice system, and our firm strongly believes that lawyers should use those talents to achieve equal opportunity and equal access to justice for all."

Founded in 1979 to advocate for the rights of working men and women and their families, Willig, Williams & Davidson is committed to helping people seek justice, regardless of their ability to pay. Collectively, we donate more than 300 hours of pro bono service annually to projects and organizations including The Juvenile Law Center, Philadelphia Volunteers for the Indigent Program (VIP), Support Center for Child Advocates, Women's Law Project, and many more.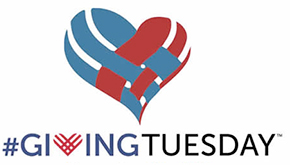 On this Giving Tuesday, we continue to support the organizations that are dedicated to equal access to justice in Philadelphia. Please consider making a donation to one of the following organizations:

• Community Legal Services of Philadelphia
• Education Law Center
• HIAS PA
• Juvenile Law Center
• Support Center for Child Advocates
• Philadelphia Volunteers for the Indigent Program (VIP)
• Public Interest Law Center
• Women's Law Project

Willig, Williams & Davidson was one of two recipients of the prestigious Pro Bono Award this year, bestowed by the Philadelphia Bar Foundation to recognize the area legal community's commitment to advancing equal access to justice. To learn more about the award, click here.

Watch videos from the event: